FRANKENFIX


Team Project for BrownlRISD Design for America
Undergoing testing in Providence schools as of Fall 2016
How can we implement design thinking in the public school classroom?

FrankenFix is a game designed to be affordable and to inspire creativity in kids. We believe that creativity is a skill like any other, and learning how to go through the design thinking process can help kids excel in humanities, sciences, and the arts. It will encourage collaboration, failure, perseverance, and the spark for learning.

In a team comprising of both RISD students and Brown students, I primarily worked on branding, packaging design, gameflow design, and user research. However, this was a truly collaborative process so every aspect of this game has been worked on by every member.

SKILLS
UX DESIGN
USER TESTING
USER RESEARCH
BRAND IDENTITY
PACKAGING DESIGN
GAME DESIGN
3D PROTOTYPING

PROGRAMS
PHOTOSHOP
ILLUSTRATOR
RHINO
68%
of Providence schools found to have made insufficient progress in raising academic scores since 2006.

55%
of Providence schools were still identified as needing improvement in 2016

62%
of elementary schools continue to cut creative courses in exchange for STEM curriculum

WHY DID WE MAKE THIS?
The Providence Public School District (PPSD) has been struggling with low school performance for the past few decades, and was ready to try a new approach.

The city of Providence launched an initiative called the Providence Innovation Zone as an attempt to boost the scores of low-performing schools through a two year period of experimentation.

If a school fails, it closes.

Therefore, we set out to design a classroom game that's affordable and adaptable for the Innovation Zone schools as well as to help these underfunded schools foster STEAM environments in STEM-heavy classrooms.
PROTOTYPING
The initial packaging was designed so the students would directly interact with the box to follow the flow of the game. Therefore, the packaging was designed in colored blocks to walk the students through each step of the game. A spinner would be used to pick a category of Process, Feedback, or Group cards, and the student would then go to that category. Instructions were written on the top of each level for clarity.

The original game title was "Monsters!" which were the characters that the students got to create in the beginning of the game. The first round of branding (below) contained a lot of the elements we used for our current branding such as bright, stimulating primary colors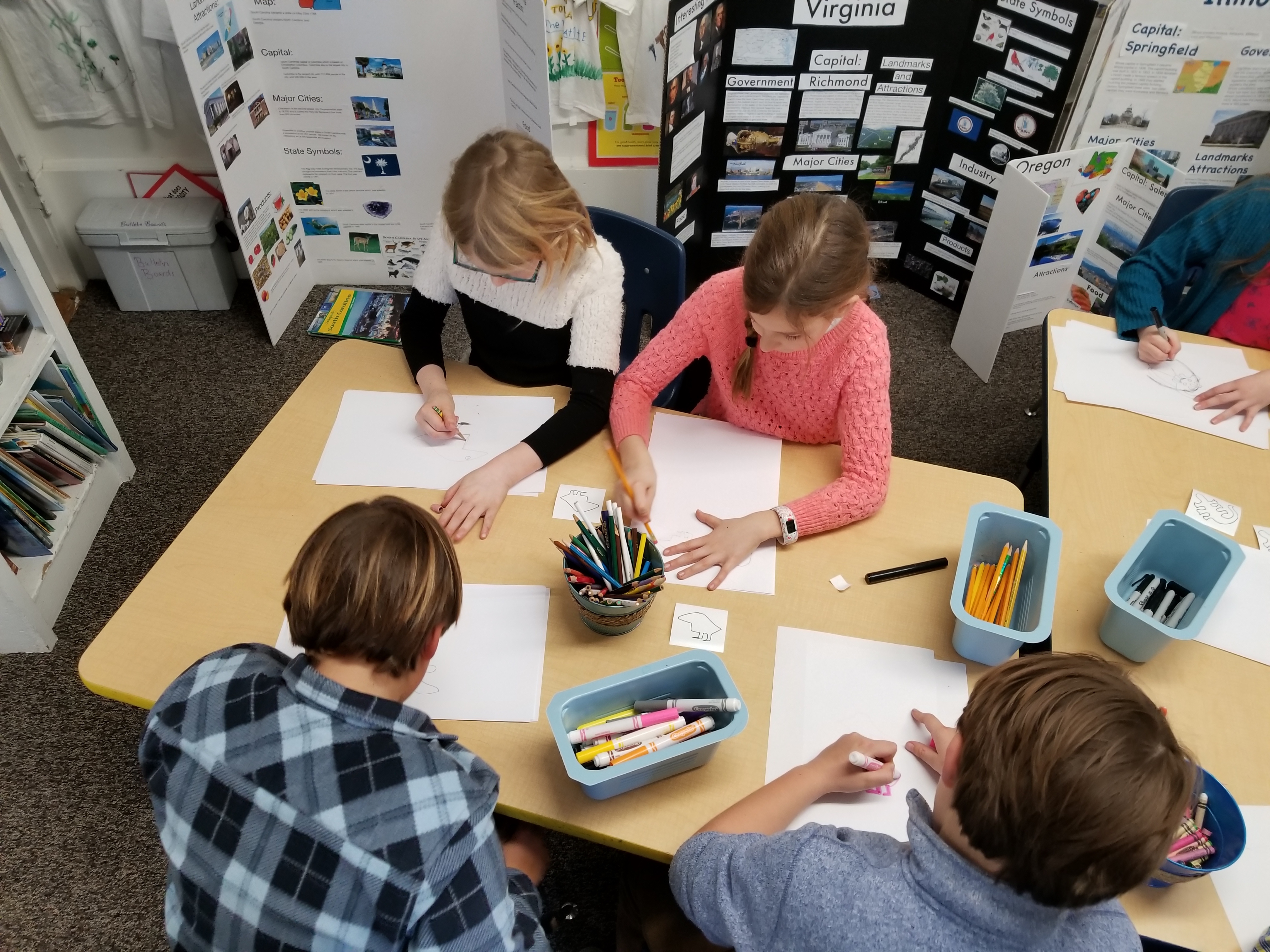 TESTING! ITERATING! FRUSTRATION!
We made several iterations during multiple rounds of testing at different elementary schools (left) over the course of two years. We observed student behavior and analyzed feedback that we received through Google classroom, surveys, and interviews from both students and teachers.


Throughout this process, we were able to finetune our gameflow and reach a final model of how the game was to be played amongst students. The biggest challenge was manipulating the language on the cards to make them kid-friendly and approachable.
Understanding the User
+
Defining the Problem

User feedback led students to adapt their design solution to their user's needs

Team dynamics are changed to encourage cooperation and collaboration
The design solution's execution process is changed to test critical thinking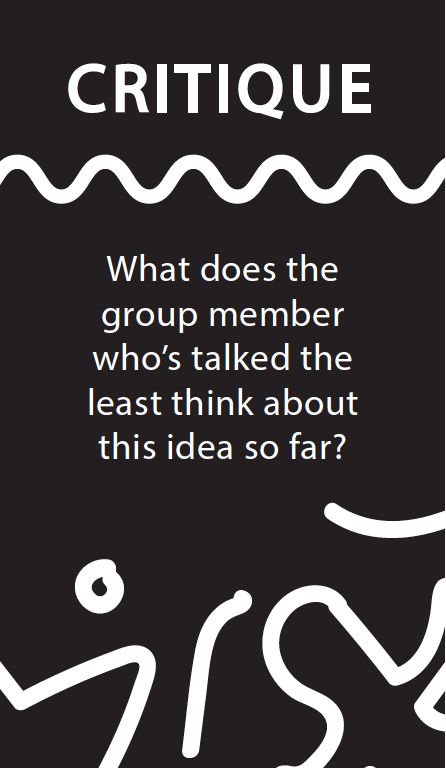 Teams critique each other's work to build presentation skills
PACKAGING
The packaging evolved from a simple box to a more complex form that required the students to interact with it in order to get the flow of the game. We also limited all of our components such as instructions,spinner and cards to the packaging so everything could be contained into a neat space and that there were little chance that pieces could get lost.

THE TEAM!
I am extremely lucky to have been a part of the Frankenfix team during my time here at RISD. Miss you guys!

(left to right) Polina Tamarina, William Zhang, Arnon Karnkaeng, Lauren Hung, and yours truly!